Romantic Llandudno Itinerary
Are you looking for a romantic holiday destination to take your partner? Look no further than the beautiful seaside town of Llandudno. Here is a list of great romantic activities in Llandudno for you to plan a memorable day with someone special.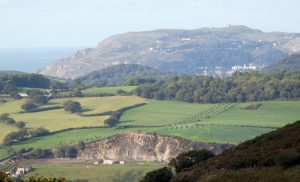 Morning
There are plenty of activities around Llandudno, ideal for the morning that can get you and your partner in the romantic mood for a very special day. One of the more cost effective romantic activities is going for a stroll along Llandudno Promenade and Llandudno Pier with an ice cream. 
It might seem quite cliche, but why not visit one of a number of arcades in Llandudno, and make your partner's day by winning them a toy from the claw machines. Enjoy a morning full of laughs and games, quality time for just the two of you.
Pop in to Italian World on Mostyn Street, and browse through their exceptional collections of authentic hand-made italian crafts, buy somethig for each other to remind you of your special trip to Llandudno.
Take a romantic walk to Angel Bay, where you can witness incredible views. You can take the opportunity to grab some perfect photos. If you are lucky enough, you might be able to see some Seals down on the rocks, perhaps a once in a lifetime opportunity to experience these incredible creatures. The landscape, views and scenery of Llandudno, can definitely be contributing factors to romance. A walk up The Great Orme will not disappoint, and once at the summit, you can really take in just how breathtaking the area around Llandudno is.
If you are a couple who like to keep fit and enjoy the outdoors, why not set off along the promenade on a romantic bike ride. A fantastic way to spend some quality time together, whilst also getting to experience the stunning scenery surrounding Llandudno. If you need to hire a bike or you are looking to purchase one, why not take a visit to We Cycle in Llandudno Junction.
Lunch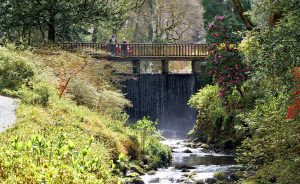 The smaller things in life can mean just as much as going for a fancy and expensive romantic meal, sometimes sitting down with a nice warm cup of coffee is all you need. Sit down on the prom, and listen to the sound of the waves crashing, as you look out into the sea. 
A popular attraction in Llandudno are the cable cars. These are enjoyed by lots of people every single day, but there is also a certain romantic appeal to sitting down as the car takes you over the beautiful town. On a clear day, you can see for miles on end and experience the local area like you never have before.
Are you and your loved one people who love nature? Bodnant Garden might be the perfect place for you. The garden is home to beautiful national collections of lots of plants and trees, creating some beautiful wildlife areas. There are hundreds of opportunities for you to take some stunning romantic photos, with the attractive nature in the background. 
The Great Orme as mentioned before can be a wonderful opportunity for a romantic walk, but you could also take a picnic with you. Enjoy your lunch whilst surrounded by amazing scenery and views, it doesn't get more romantic than that!
Evening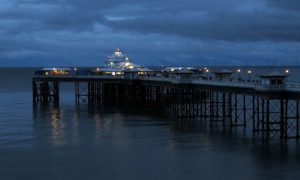 For a romantic evening, The Penrhyn Arms pub is a fantastic option for you and your partner, the pub is always warm with their welcome and busy with happy locals. The pub has recently started making delicious pizza, or if you are simply after a few drinks, they also have a fantastic beer garden during warm weather. 
Hold hands and head for an intimate evening walk, the pier and prom are great options when lit up as it really adds to the romance. Make the most of the hot evening weather during the summer, or wrap up warm and cosy during colder evenings.
A cocktail date night will definitely see you added to your partners good books during your trip to Llandudno. Lucky for you, there are some great places that offer cocktails in Llandudno, for your perfect romantic cocktail night. More popular establishments include The Gresham or Indulge, but you will find a number of pubs and bars who offer fantastic cocktails. 
If you are really looking to treat that someone special, then you just can't beat a fancy romantic meal. Llandudno is great for its variety and diversity of restaurants, catering to all ages and needs, and it is certainly not lacking in the quality restaurants department. The Seahorse Restaurant, Indulge and La Taverna are all tasty options when looking for that extra touch of class and quality.  
Step away from normality and all your worries and distractions by booking a night away at one of many hotels in Llandudno. The Elmtree Hotel is a top recommendation for a romantic night away, especially as it was voted the sixth most romantic hotel in the UK for 2022, along with top 1% of hotels in the world, and voted number one out of 54 hotels in Llandudno!
Perhaps you or your loved one is a fan of theatre shows, Venue Cymru will leave you spoilt for choice, with a variety of different shows and productions every single month. From meet and greets and panto shows to stand up comedy, there will be something for everyone at Venue Cymru, perfect for a date night.