Culture Intinerary 
If you are someone who enjoys visiting locations to enjoy their history and culture, then Llandudno will certainly appeal to you. Llandudno contains plenty of history and culture, with many cultural activities that you can embark upon. Here are some cultural and historic things to do, allowing you to plan out a day visit to Llandudno. 
Morning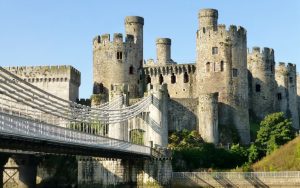 Perhaps one of the greatest attractions that brings tourists to the Llandudno area is Conwy Castle, Conwy is only a short drive away from Llandudno. This historic and cultural monument was built over 700 years ago, and is now a UNESCO World Heritage site. You can visit the castle and learn all of its incredible and interesting history, fantastic for a morning activity.
Whilst visiting the castle, you must also take a walk along the castle's walls, which encase and surround the town. The walls are accessible from multiple points around the town, and allow you to do a circuit around the town. You can expect to see stunning views whilst on the walls, and you can even follow staircases up some of the Castles towers to reach greater heights. You will be walking on architecture that is over 700 years old, but still completely safe! 
A great location where you will find plenty of culture and history is along Conwy Quayside. The quay has been used by fishermen for hundreds of years, and is still used to this day. On the quay you can find what is thought to be the smallest house in Britain, it is just 72 inches wide by 122 inches high. The house is used today as a tourist attraction rather than a residence, the last person to live in the house was a fisherman who was 6ft 3! You can also find the mussel museum where you can learn the history about the much enjoyed local produce. 
Are you someone who enjoys learning about the history of the area which you are visiting ? Then why not spend the morning visiting Llandudno's Home Front Museum? Here you can experience some of Llandudno's rich history and culture. Start the day off learning something new!
Kill two birds with one stone by visiting two famous attractions in Llandudno by taking a morning walk up The Great Orme to St Tudno's Church. You will experience incredible scenery and views of the landscape during the walk, before arriving at the very historic church. It is named after the Celtic monk Tudno, and has been a site of Christian worship since the 6th century.
Located on The Great Orme, The Great Orme Mines are another attraction which brings people to Llandudno, and there is plenty of culture and history which surrounds them. They were built over 4000 years ago, and uncovered in 1987. The mine is also thought to be the largest prehistoric mine discovered so far anywhere in the world. 
Mid Day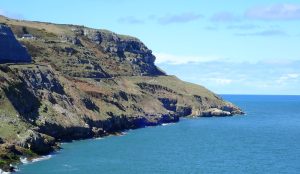 Nothing says Llandudno and North Wales culture like grabbing a fish and chips, and heading along the promenade to look out at the sea. Fish and Chips is a favoured lunchtime treat much enjoyed in seaside towns.
Instead of eating out somewhere for your lunch, why not take a mid day walk up The Great Orme and bring along a picnic for your lunch. You can experience all the incredible scenery that the historic landscape around Llandudno has to offer, all whilst eating your lunch !
Mostyn Art Gallery is another great example of culture within Llandudno, if you are a creative person who enjoys art, browse through some incredible contemporary art by local artists. There is also a shop where you can purchase handmade items created by local, national and international contemporary artists. 
Evening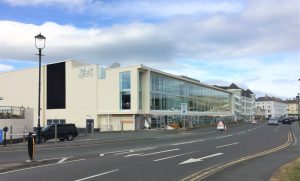 Finish your evening off right after a busy day, and book yourself in with the very historic Grand Hotel. The Grand Hotel has a vast historical significance as it was used as a safe haven for people escaping the London Blitz in World War 2. The hotel was even visited by Winston Churchil himself and also the Beatles !
You should also look to see what is going on in Venue Cymru, there is always plenty of choice and something for everyone. From meet and greets with celebrities, panto shows, stand up comedy and much more, Venue Cymru is an ideal way to relax and kick back during the evening time.