Pet Friendly Itinerary 
Are you planning a trip away with a pet such as a dog? Do you need somewhere with plenty of pet friendly activities so you do not miss out ? Lucky for you, Llandudno has plenty of pet friendly activities and places to make sure you enjoy your trip. Here is a list of the top activities to do in Llandudno, where your furry friends can join you.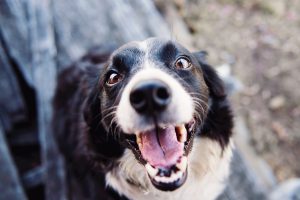 Go For a Walk
Dogs are easily pleased, you can keep things simple, but still enjoy your time with them. It doesn't get more simple and cost effective than going for a walk. Some of the walking routes and opportunities are easily up there with the most popular things to do in Llandudno, being able to bring your dog along is an added bonus. Walks along West Shore and North Shore are favoured among dog walkers, but be aware dogs are banned from May to the end of September.
Attractions
Home Front Museum
You might be surprised to learn that the Home Front Museum is a dog friendly attraction, you can bring your pet along as you learn some interesting facts and history about the area which you are visiting. 
Great Orme Mines
Another well liked attraction in Llandudno which is pet friendly are the Great Orme mines. These mines are over 4000 years old, and areas on the site are pet friendly, meaning that you don't have to miss out on this amazing activity if you have pets with you.
Craig Y Don Park
Craig Y Don Park is where you will find lots of happy dogs and owners. The park is ideal for dogs as it is a large open park for them to run around. If you are looking for a quick cost free activity to keep your dog happy, they will be more than happy to be taken to Craig Y Don Park. 
Llandudno Pier 
If you are visiting Llandudno Pier, you will be happy to know that the location is dog friendly, so you can bring your pet along with you. You can enjoy all the much loved pier experiences, with your pet alongside you. However, you might want to keep in mind that the pier can be very busy, which may be stressful for dogs. 
Evening Meal
Planning an evening meal? You don't have to leave your pet behind as there are plenty of dog friendly bars and restaurants in Llandudno for you to enjoy. Some tasty options include Kingshead, Cottage Loaf and The Snowdon. Many of these establishments ask that any dogs brought with customers should be well behaved, so that they don't interfere with the experience of other customers.
Dog Day Care
Just in case you are visiting Llandudno with pets, and you are wanting to experience activities which are not dog friendly, then do not worry. You can leave your pet with one of a few dog walker services in and around Llandudno. Quay Canine is a fantastic and friendly company who offer brilliant dog care services. This includes their 'dog daycare' service, where they will look after your dog for the day, if you were wanting to explore some attractions in Llandudno which are not dog friendly. They also offer home boarding for dogs, and even a dog taxi service.