A North Wales Yacht Adventure
Llandudno is located extremely close to not one but TWO harbours located in Deganwy, and Conwy which can be accessed via public transport or a short drive. It is from these two areas where you can charter a yacht and begin your marine adventure.
Sailing the Coast of North Wales
The North Wales Coastline certainly is one of beauty and significance, best enjoyed via Yacht Charter
With miles and miles of gorgeous shoreline, featuring carved stone coves, green and blue estuaries teeming with avian life, wide open azure bays perfect for sailing and admiring the views.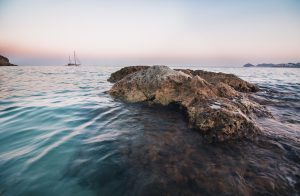 A Fresh Perspective
North Wales has a great many breathtaking locations which when sailed past via a yacht offer a completely new and awesome perspective reserved for those who have access to a life of water.
From Castles to towering Limestone headlands, romantic islets and stunning wildlife.
North Wales' coastline is teeming with marine wildlife, aquatic life such as dolphins and orca are known to be found swimming alongside vessels in a friendly and accompanying manner. needless to say, those who experience this say that it is among the most amazing experiences of their lives.
North Wales is surrounded on all sides by breathtaking open water, with a wealth of marinas available to dock for almost any period of time. It's an ideal location to have marine journey, with the option of venturing all up the Welsh coast. A popular route is from Conwy, a loop around the scenic island of Anglesey, before heading back to Conwy to port in either Conwy in either Deganwy marina.
Here are our favourite beautiful locations in North Wales, all in an order which you can happily enjoy in a roundabout route by taking advantage of yacht charter.
Conwy Castle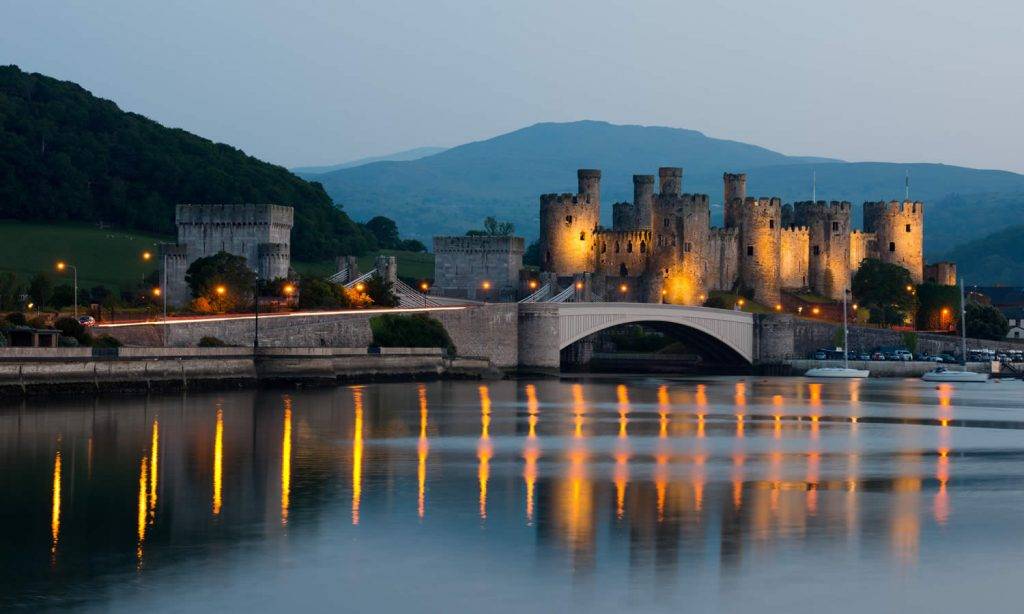 This ancient seat of power in the Conwy region was built by the old king of England in order to plant control upon the area, however, it has now been reclaimed by the Welsh, if you look at its flagpole, the Welsh Dragon flies high over the castle walls. This gorgeous setting against the azure backdrop of the Conwy estuary is a great site to behold indeed.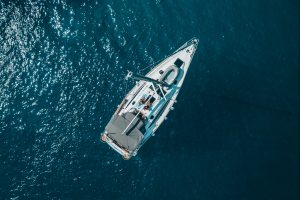 Puffin Island
Named for the colony of puffins that call this glorious outcrop of rock home, and breeding ground – as well as the location of one of the largest cormorant colony in the UK – a spectacular location to sail past.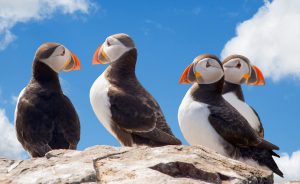 Menai Strait
The narrow and relatively shallow strait which separates Anglesey from mainland wales, during high tide you can easily sail over this great stretch of water.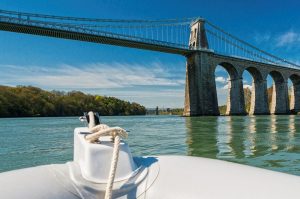 Caernarfon
Similar to Conwy this is an ancient castle harbour town which is a very beautiful place to check out indeed. If you can stop by the famous Black Boy Inn for a traditional Welsh pub dinner.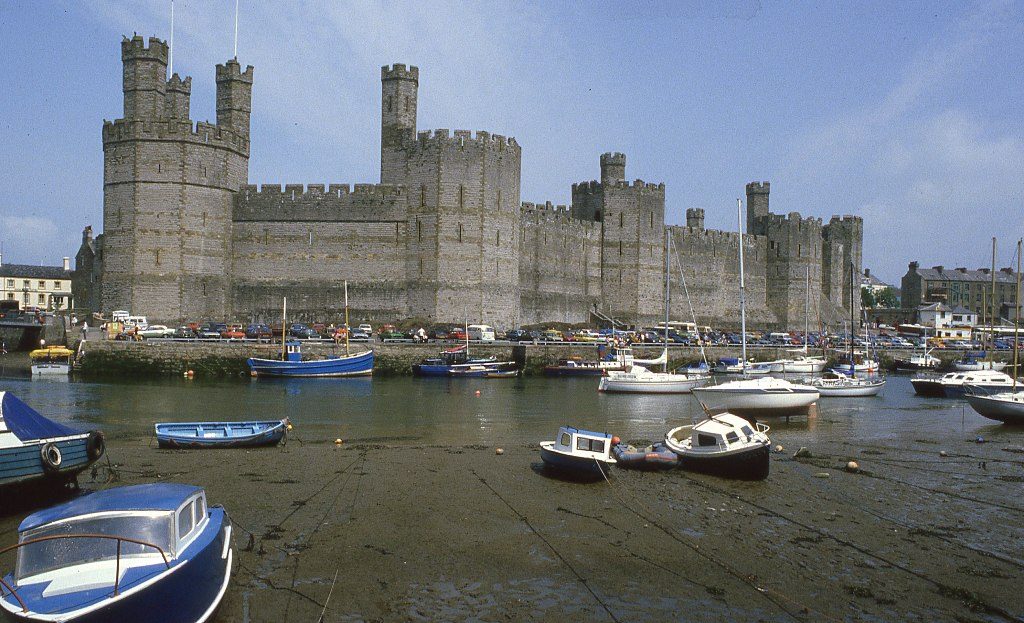 Llanddwyn Island
Known as 'The Island of Lovers', located just off the shores of the fantastically scenic Newborough Beach, is a famously beautiful location and is a favourite of filmmakers.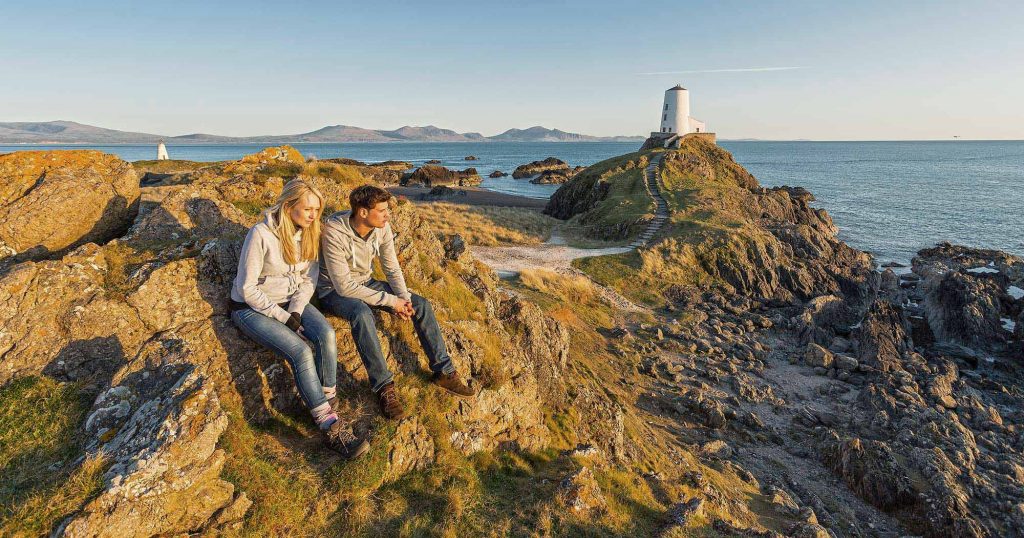 South Stack lighthouse
Also located off the shores of the famed Isle of Anglesey is the lighthouse which stands on the South Stack. This incredibly photogenic lighthouse is a tourist and photographer's favourite, it's towering position makes it a great location to see for sure.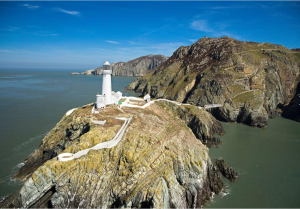 How best to enjoy this awesome seascape?
– The answer is Yacht Charter.
What is Yacht Charter?
Charter is essentially the naval term for 'rental'. Some may hold the idea that in order to go sailing on a yacht, you must first own said yacht. Now, this is of course not true and heavily impractical, buying a yacht would mean that you could only go sailing in the specific location where the boat is anchored, while chartering a yacht, on the other hand, unlocks the possibility of sailing in almost any corner of the globe at your convenience.
Yacht charter can be made available to you basically anywhere in the world, so long as you have access to the open ocean.
Those who are interested in chartering a yacht need look no further than the services of European yacht charter, who are able to arrange a yacht for you no matter where in the world you are interested in sailing from. They're simple and easy to use interface makes organising yacht rental extremely straightforward.