Indian cuisine is celebrated worldwide for its rich flavours, diverse ingredients, and vibrant spices. Whether you're a seasoned fan of Indian food or a curious newcomer, choosing the right Indian restaurant can greatly influence your dining experience. With countless restaurants in llandudno to choose from, it's important to know what to look for to ensure you have an authentic and delightful culinary adventure. Here are some key factors to consider when seeking out a top-notch Indian restaurant.
Some of the better known restaurants include;
Blue Elephant | Indian Restaurant & Takeaway – on the corner of Madoc Streen and Gloddaeth Avenue
Llandudno Indian Kitchen – A strictly takeaway service located on the Ffordd Las council estate
Llandudno Tandori Restaurant – On Gloddaeth Avenue
Mostyn Tandori – on Mostyn Street near Holy Trinity Church
Bengal Dynasty – on the corner of Madoc Streen and Gloddaeth Avenue, nearest the Promenade
Further afield, the Clock House in Colwyn Bay is worthy of a mention as well as Jai Ho in Deganwy.
Authenticity of Cuisine 
Authenticity is the cornerstone of a great Indian restaurant. Look for a restaurant that offers a menu filled with traditional Indian dishes and authentic flavours. The presence of classic Indian dishes such as biryani, tikka masala, dosa, paneer dishes, and a variety of Indian bread like naan and roti can be indicative of the restaurant's commitment to authenticity. 
Skillful Use of Spices
Spices are the heart and soul of Indian cuisine. A reputable Indian restaurant will demonstrate a skillful balance of species that enhances the flavours without overpowering them. Each dish should have a distinct blend of spices, creating a harmonious and mouthwatering taste.
Diverse Menu
A well-rounded Indian restaurant should offer a diverse menu that caters to various preferences and dietary requirements. This includes options for vegetarians, vegans, and those with gluten sensitivities. A wide array of choices showcases the restaurant's versatility and commitment to satisfying a range of palates.
Fresh Ingredients
Freshness is key to producing flavour and authentic Indian dishes. A good Indian restaurant should prioritise the use of fresh, high-quality ingredients. Whether it's vegetables, meats, or spices, the quality of the ingredients greatly impacts the final taste of the dishes.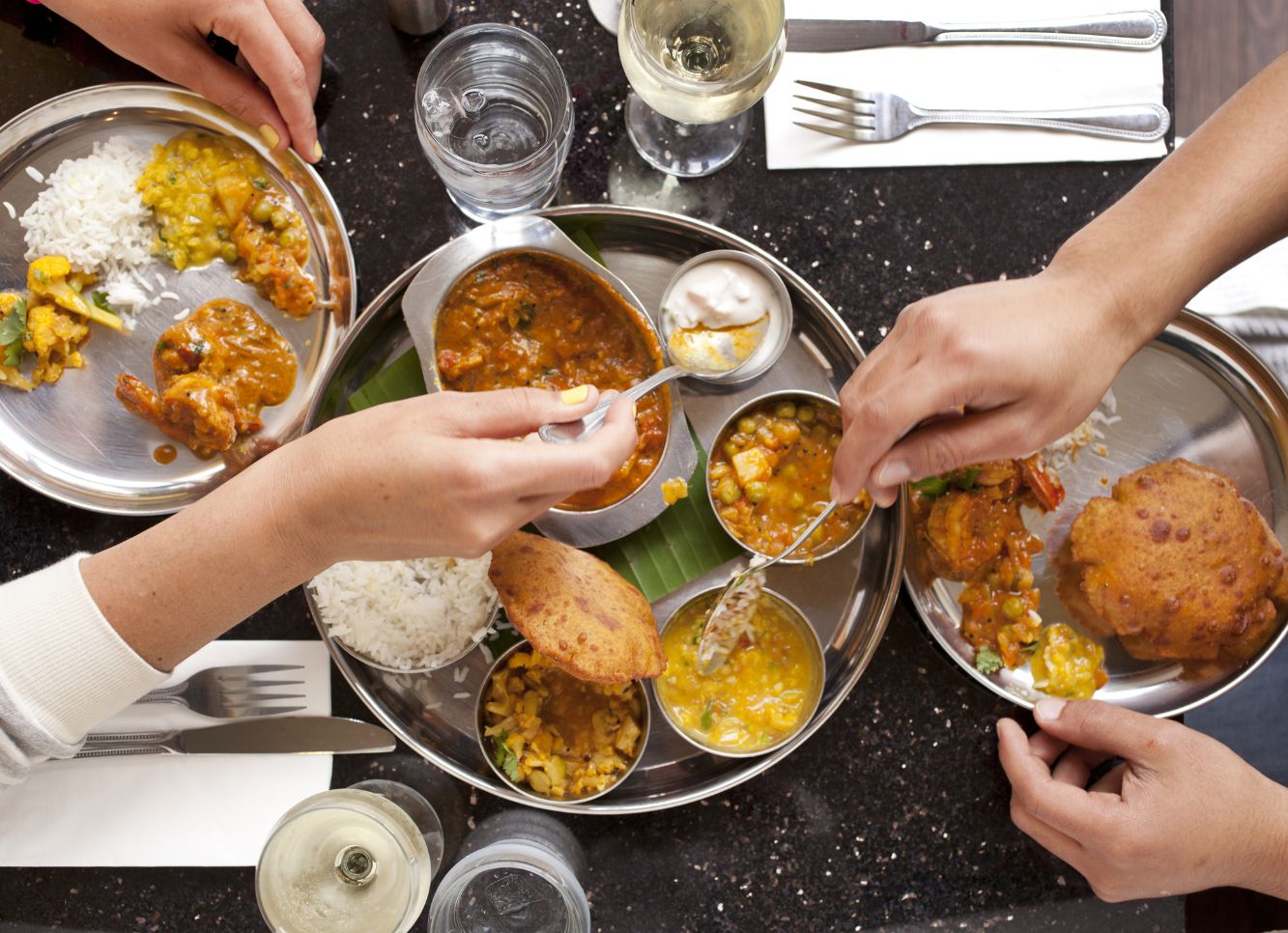 Skilled Chefs
Behind every exceptional meal is a skilled chef. Look for restaurants that employ experienced chefs with a deep understanding of Indian cuisine. A talented chef can elevate even the simplest dishes to a new level of culinary excellence.
Inviting Ambiance 
The ambiance of an Indian restaurant can greatly enhance the dining experience. An inviting and well-decorated space with touches of Indian art and culture can transport spaces to another world. Traditional Indian music playing softly in the background can also contribute to creating a truly immersive atmosphere. 
Knowledgeable Staff
Friendly and knowledgeable staff can make a significant difference in your dining experience. Staff members who are well-versed in the menu can provide recommendations, explain unfamiliar dishes, and ensure that your dining preferences are catered to. 
Hygiene and Cleanliness
Cleanliness is paramount in any restaurant. A reputable Indian restaurant should maintain high standards of hygiene in both the dining area and the kitchen. A clean environment not only ensures the safety of diners but also reflects the restaurant's professionalism and dedication to quality.
Positive Reviews
Before making a reservation, take a moment to read reviews from previous customers. Platforms like Google, TripAdvisor, and Facebook can provide valuable insights into the restaurant's food quality, service, and overall dining experience. 
Value for Money
While Indian cuisine is known for its complexity and depth of flavours, a good restaurant should also offer value for money. The portion sizes, quality of ingredients, and overall experience should justify the prices on the menu.
In conclusion, choosing the right Llandudno Indian restaurant involves more than just picking a place to eat. It's about seeking out an experience that embodies the essence of Indian cuisine., culture, and hospitality. By considering all the things we have discussed, you can ensure that your journey through Indian cuisine is a memorable and satisfying one.