As the lockdown measures have been played out in North Wales, the hospitality sector has taken a huge hit. Bans on travel and restrictions on movement are placing an immense strain on the tourism industry and individual businesses.
Llandudno relies heavily on tourism – and its hotels, restaurants, other hospitality businesses and retail are all facing an uncertain future. 
Thankfully this month, support has begun to trickle in from the Welsh Government. They have already paid out around £16.5 million of the overall estimated £40 million in first round support to the industry. 
The Government is working with local authorities such as the council to process the support. They are starting with the largest companies first with the intention to provide a highest number of employees with assistance. 
For the time being, businesses will have to pay their furloughed employees themselves. They can then claim back these payments from a government portal. However, without the businesses being up and running, some are struggling to find the funds to meet these wages and other running costs.
"…extended period of depressed trading following the lockdown".
Berin Jones, the Chair of the Llandudno Hospitality Association and the Shelbourne Hotel has flagged up the question of affordability of the loans that have been given out. Some have relatively low interest rates, but some are causing businesses to lean on credit cards and other higher level lending with APR rates up to 29%.
Many struggling businesses in Llandudno will face missed repayments due to an extended period of depressed trading following the lockdown being lifted. 
Berin Jones questions the longer term outlook. The public will have less money to spend for a while as they get back on their feet, which will also have an impact on the retail sector in the town too.
Lockdown Extended
As the death toll in Wales almost reaches 500, the lockdown has been extended for another 3 weeks. 
Lynette Esposito, the proprietor of the award winning Elm Tree Hotel in Llandudno, during an ITV interview stated "I'm hoping that the government will give us some idea of strategy for the next 6 weeks" to give the local hospitality businesses some sort of idea of how they will approach the future. 
Empty Rooms But No Vacancies
Hotels are being encouraged to look at all of their costs, and see where they can make cut backs. For example they could have their insurance revised. There will be a lower level of trading for a while, with less staff and less risk. Also things like waste services and heating and lighting will not be required so cut backs could be made there. 
Paul Levy from local marketing and website company Livetech, supports a number of tourism businesses in Llandudno and around North Wales. He said "We have seen local tourism businesses behaving very responsibly, immediately reducing their overheads as much as possible, and doing their best to 'ride out' the lockdown. Looking forward to the second stage of the lockdown where restrictions are being eased off;  I can see a situation where only the best managed and marketed establishments will be operationally viable, unless they have significant reserves or external funding. It will make no sense for many businesses to be open with much reduced occupancy, small margins and almost the same running costs.
Jim Jones from North Wales Tourism says "we need to think out how we're going to come out of lockdown". He doesn't expect it to be easy, but highlights that our advantage in being a few weeks behind other European countries, is that we can monitor their actions and see which has worked well. 
Controversy with Grant Payments
Some councils in Wales are starting to look at self-catered businesses in a different way. Some Airbnb or self catering holiday home / holiday cottage businesses might be considered as a second home. 
Some owners are using what some regard as a 'loophole' to claim grants of up to £10,000, which are meant to help small businesses to survive the coronavirus situation.
In Wales, if a property is available for let for a minimum of 140 days in a year, and actually let for 70 days, then they can register to pay business rates instead of a second home premium council tax.  You can read more on this at the BBC.
Useful Links
Covid 19 Symptom Checker
https://www.nhsdirect.wales.nhs.uk/SelfAssessments/symptomcheckers/COVID19.aspx
Wales Business Support
https://businesswales.gov.wales/coronavirus-advice/
Summary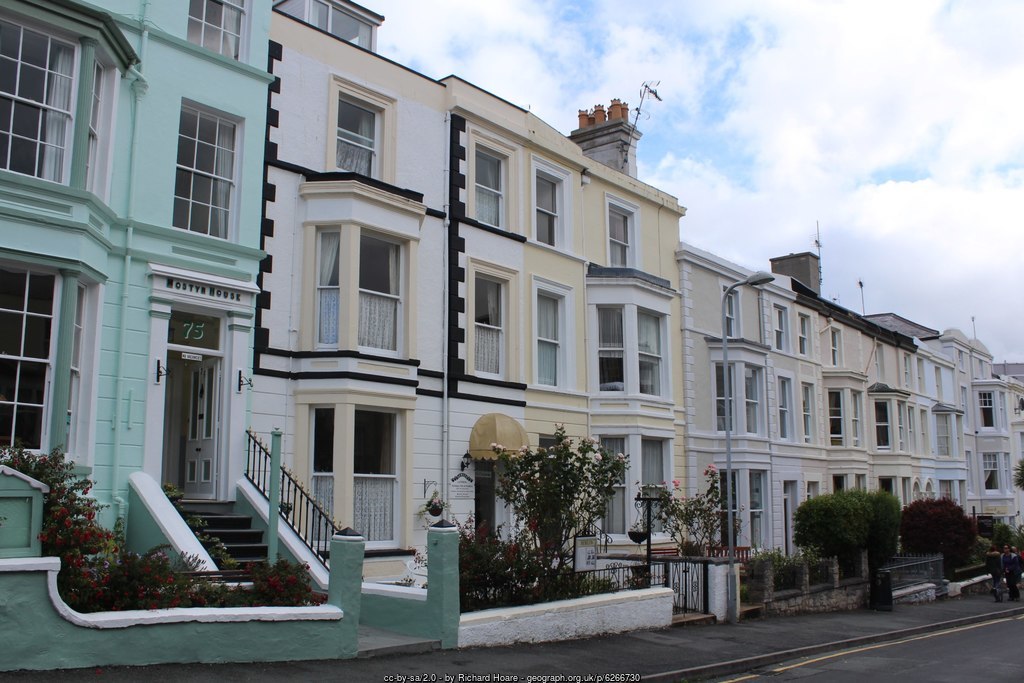 Article Name
Hospitality in Llandudno - The Uncertain Future
Description
Bans on travel and restrictions on movement are placing an immense strain on the tourism industry and individual businesses.
Author