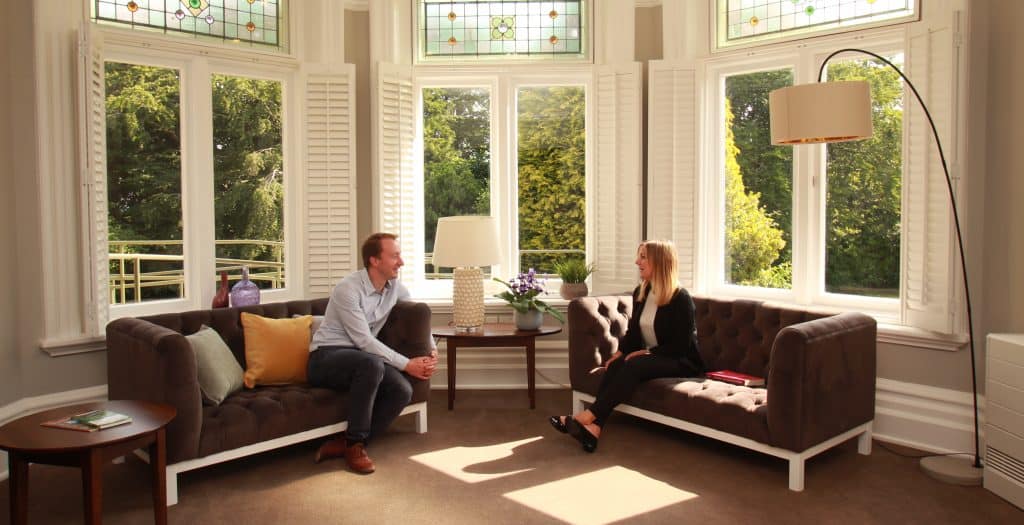 Parkland Place Luxury Rehabilitation Centre
What you get at Parkland Place is a unique therapy that is suited to individuals with varying degrees of alcohol, drug, and gambling addictions among other dangerous behavioural situations.  These are more are administered in our well-equipped and sophisticated facility – a 16-bed mansion situated in the beautiful North Wales, and surrounded by gardens and farmland owned by the National Trust.  There is arguably no better place to have a comfortable and effective recovery journey.
We have every individual out there while creating our therapies, thus they can be adapted to meet all psychological and social needs of every client, bothering on addiction, while helping them to achieve a positive and improved lifestyle.
At Parkland Place, we require that all our clients stay abstinent while undergoing treatments at our facility.  A structured medical detoxification is usually the first step for many clients, and in such cases, we will be glad to refer you to our special detox clinic at Withnell Hall, where you can enjoy a relaxing and effective therapeutic experience.
Our facility is simple and designed to offer you the best; adorned with amazing crafts and arts of the North Wales.  These alongside the high ceilings and a host of other natural features are what you find in the facility, which sits at the heart of rich and mature woodland and wildlife.   You can choose any of our private en-suite rooms, offering various styling options and similar individual preferences including shuttered windows and magnificent views of the natural environment.
To get the best out of our therapeutic programmes, we have created a perfect blend of luxury and beauty of North Wales, with special focus on the rich cultural history of the region.  This is to further improve the recovery experience of our guests, while giving them changed lives.
The client is our sole focus in each of our therapeutic programmes, thus you can rest assured of the best support possible, irrespective of your situation.  The first step is to perform a comprehensive assessment of your condition and use the same in creating a bespoke therapeutic programme for you.
By working together, we are confident of addressing your addiction along with other related social and psychological issues.  All life aspects will be touched, using our dedicated personal techniques and resources to help you at every step of your recovery.
We are proud of our four-decade of experience in providing bespoke mental health treatment and therapies for substance misuse conditions. Our skilled, friendly, and professional staff are always on ground to help you by leveraging their own personal addiction experiences.
All our therapies, procedures, and methods are based on proven theories and principles.  Thus, we take pride in providing care models that centres on individuals and bespoke solutions, including metacognitive and cognitive behavioural therapies to drive many successful recovery programmes.
www.parklandplace.co.uk
Parkland Place
100 Llanelian Road
Old Colwyn
Conwy
North Wales
LL29 9UH