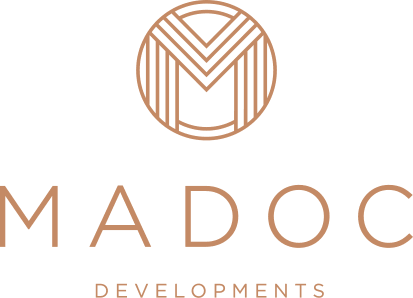 Moving home can be a long and tiresome task, and finding the perfect location is crucial. Madoc Developments keeps this in mind when choosing the best architectural footprint for each site, so that they not only provide luxury apartments in North Wales, but they also have the most amazing views.
Madoc Developments' current property development on Prince Madoc Cove is a once in a lifetime opportunity to live in a property that has fabulous panoramic golf course, mountain and sea views, along the North Wales coastline.
Over the years Madoc Developments has developed their own unique way of working and have a strong framework of operational processes to ensure they meet only the highest of standards whilst maintaining flexibility to adapt to client's specific needs. In development, communication is vital, and Madoc Developments have strong, long-term relationships across the industry which ultimately helps with their success.
Quality is in their nature and that also applies to the service that they give. From choosing a site, to the day you move in and even in the years after, Madoc Developments are there for you to help you to experience only the best from your new home. Everything that they build is ensured to be of the highest possible quality from fixtures to construction materials, these luxury apartments are built to last.
Quality in design doesn't stop there. Everything from the interior and exterior to landscape design has been well thought through. Mixing cutting-edge technology with more traditional building techniques, your home just became even easier to live in as well as beautiful to look at. For that additional luxury element, materials have been sourced worldwide including Germany, Spain and Italy. Using only the best of the best for your new home to truly set it apart from the rest.
So, if you're seeking a little more luxury in your life, be sure to check out the new apartments on Prince Madoc Cove and you will definitely not be disappointed in the slightest!
---
Address:
Madoc Cove
179 Marine Drive, Rhos on Sea, North Wales